OUR CHAPTER
Started as a "seedling" in January of 2022, we became an official Wild Ones chartered chapter in March of that year. Our local South Central Pennsylvania Chapter of Wild Ones serves 11 counties: Dauphin, Lebanon, Cumberland, Adams, York, Perry, Huntingdon, Mifflin, Franklin, Juniata, and Fulton. Our goal is to spread the word about the importance of planting natives in your yard and community. We are a group filled with curious, friendly, and welcoming native plant lovers, from novices to long time experienced native plant gardeners.
Through monthly meetings, field trips, member garden visits, webinars, seed and plant sharing, and more we help each other and our communities grow in knowledge and commitment to "healing the earth, one yard at a time".
Monthly Zoom Meetings open to all. (Catch up on the minutes of monthly meetings in Archives)
Monthly activities, such as field trips to public and member native gardens
Tables and talks at community events
Volunteering at local native plant gardens
Providing advocacy for native plantings and removal of invasives in our communities and state.
Questions? Contact us at [email protected]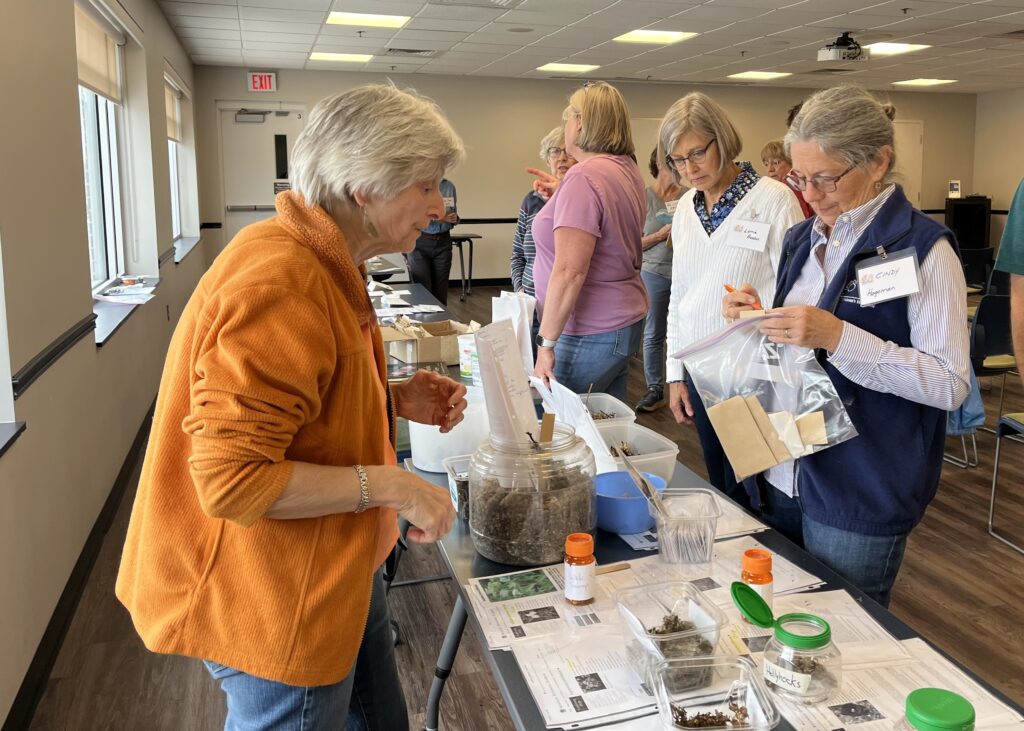 Member Spotlight
Heather Andrews is our Vice President. She is a published author, photographer, and speaker who routinely works with homeowners and businesses to create sustainable native pollinator habitats. She grew up as one of 12 grandchildren in North Carolina, and often took walks in her Granddaddy Andrews acre vegetable garden, where she learned about pollinators and increasing yield.
During the growing season, you will find her in her monarch waystation, Cat-a-pillar Haven, videoblogging on her YouTube Channel, Garden Thoughtfully. She encourages gardeners provide to provide habitat for wildlife and pollinators via keystone native plants.
She succinctly summarizes actionable information from recent clinical trials to empower others to create sustainable landscapes and pollinator paradises in their own backyard. She is a sought after guest contributor to podcasts, gardening programs on both radio and TV regarding pollinator gardening.
She has won multiple state awards for pollinator garden design. Her award winning photographs and articles have been featured in magazines, PA state publications, and on Medium.
To follow her educational videologs, she can be found on educational gardening channel on youtube, GardenThoughtfully, or on Facebook at The Thoughtful Gardener.